A Windows 10 optimizer is a software application that speeds up your PC in numerous ways. To see what each software in the market is doing, keep reading the article.
MWSoft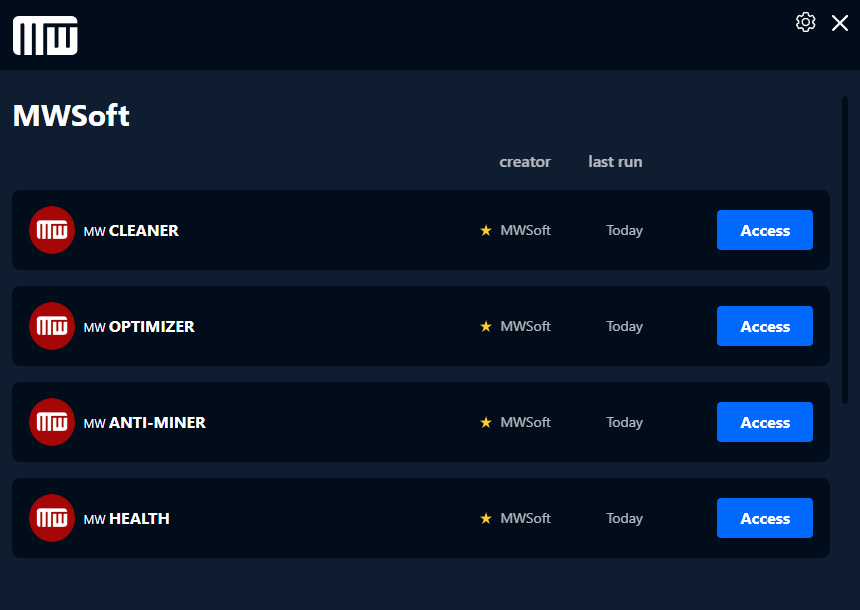 MWSoft is a Windows 10 optimizer. It removes junk files, optimizes the speed of your computer and Internet connection, scans for cryptocurrency miners, and allows you to monitor your computer hardware.
MWSoft is freemium
MWSoft offers all his features without any limit for free, expect for the Optimizer and manual optimizations.
For free, you get the following features:
Cleaner to remove junk files to free up your drives.
Statistics to monitor the computer's hardware and detect potential malfunctions.
Anti-miner to detect malicious software that uses your computer to earn cryptocurrencies.
For $19.99 (one-time), you get the following features:
Optimizer to modify low-level Windows parameters to speed up PC and Internet speed and remove unnecessary Windows services that constantly use PC resources.
The MWSoft team will optimize your PC remotely to make sure your PC is optimized to the highest possible level.
The Innovative Windows Pc Optimizer Software
MWSoft has recently been rebuilt after a long journey. The new version has been available since September 1, 2022, and has added quality-focused optimization values compared to all its competitors.
With the new optimization values, MWSoft touches the core of Windows 10, almost guaranteeing a performance increase. If you combine this technology with the service removal section, they make a great combination, and you will immediately notice an increase in your computer's performance.
About the free features
In the free PC Cleaner section, you can clean 14+ directories freeing up your hard drives.
In the Anti-Miner section, you can run a scan that will analyze all your active processes and services to find potential miner that uses your computer power to earn cryptocurrencies.
In the Statistics section, you can analyze and check the health of your hardware in real time. In case of any computer's malfunction.
Pros:
Cons:
Not many directories in the cleaner section
New in the market

MWSoft Windows 10 Optimizer
MWSoft brings your Windows 10 experience to the next level with powerful, reliable optimization and system cleaning features. MWSoft can combat lag and free up storage space, and more. Unlike other optimizers on the market, we have a technique that doesn't make your PC run slower than before.
Download MWSoft
CCleaner
CCleaner is a cleaning utility and PC optimizer software. It removes redundant files and invalid Windows Registry entries from your Windows PC.
CCleaner is a freemium utility tool
Many free features are available if you are interested in a freemium scanner for CCleaner.
The advantage of premium users is having access to deep cleaning tools. They can also create a schedule to run CCleaner regularly, which means they can free up your valuable disk space. Another feature of premium scanners is the ability to run several scans simultaneously.
CCleaner computer cleaner will scan and optimize your system, removing unnecessary data that could prevent your PC from performing its functions removing temporary files.
Removal of junk files is its strength
CCleaner is good at removing big files, empty folders, and invalid symbolic links. It also doesn't require an internet connection, making it one of the best cleaners on the market.
Clean unwanted files to speed up your PC and take up valuable storage space. Deleting unwanted files manually is very time-consuming. It can seem like a never-ending battle if you do not know where to start.
You can clean up your PC in two ways: through CCleaner's Windows tab or the Applications tab, where you'll find third-party programs. CCleaner has customizable cleaning settings, so you can choose which files or folders to clean. It can also create shortcuts to help you clean up your computer easily with a double click.
Some performance optimizations
CCleaner optimizes PC performance by detecting inactive programs and putting them to sleep. It also finds and disables unnecessary applications and schedules tasks and background items. If your computer is slow, you can optimize its performance with the Performance Optimizer.
Another helpful feature of CCleaner is its Software Updater. This tool will help you keep your PC updated with the latest versions of apps and software.
CCleaner Identity Theft Protection
The most common purpose for identity theft is to gain access to your bank account or credit card. After all, no one wants to hand over their money to someone they don't know. CCleaner can help protect you from this risk.
CCleaner PC optimizer will remove your browsing history and temporary internet files, preventing hackers from accessing your previous information.
Another essential feature of CCleaner is its privacy tool, Kamo. Kamo prevents companies from tracking your online behaviour and creating unique profiles. This prevents identity theft by stopping them from collecting your personal information. The privacy tool also helps you determine tracking sites and prevent them from scraping your information.
Pros:
Many directories in the cleaner section
Speeds up slow PCs
Registry fixer
Details reports
Cons:
Doesn't have good optimizations
Free version is very limited
Old design
Advanced SystemCare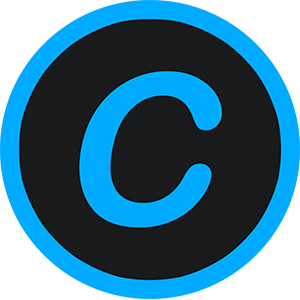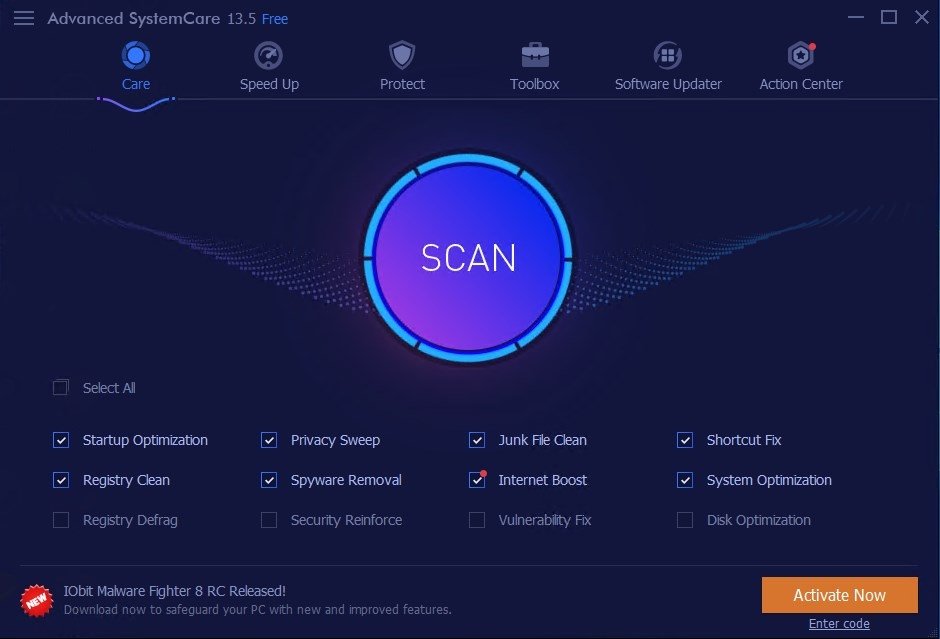 Advanced SystemCare is a computer tune-up utility software that can help improve PC performance, perform cleaning operations, update apps, and protect installed apps.
IObit Advanced SystemCare Ultimate
IObit Advanced SystemCare Ultimate focuses on keeping you protected from malware and offers performance boosts. It also features Real-Time Protection and Ad Controls.
IObit Advanced SystemCare Ultimate also features Turbo Boost, which helps shut down unused processes and services to free up more RAM. It also checks for malware and disables features that may violate your privacy.
There are many valuable features, including the Security Reinforce tool, which detects and patches security holes in your system. Its Undelete option supports file recovery across both internal and external storage. It also has a homepage advisor that automatically detects and fixes changes to your homepage and search engine. It also got the Registry Cleaner that helps keep your Windows registry free of errors.
Advanced SystemCare Ultimate also features a full scan and antivirus suite. It even includes startup optimization, which allows you to manage extra startup items and minimize their negative impact on PC performance. The program also has an Automatic Fix option that automatically lets users fix any problems on their PC.
IObit Advanced SystemCare Free PC Cleaner
IObit Advanced SystemCare Free is a free system tune-up utility software that you can use to optimize your computer's performance. Its features include:
Free disk space.
Improving the startup and system options.
Fixing errors in the Windows registry.
IObit Advanced SystemCare Free PC Cleaner also features a widget that tells you how much RAM, CPU, and hard disk space is used. You can also see what programs and services are taking up most of your PC's resources. Moreover, you can access Rescue Center, which lets you manage system restore points. Additionally, Turbo Boost helps you speed up Windows by disabling unnecessary services. Another feature is the IObit Malware Fighter, which intercepts and deletes malicious software and virus infections.
Iobit Advanced SystemCare Free features include registry cleaner and junk file removal. These features will help you optimize your PC and get the most out of your internet connection. Plus, it protects your privacy and security with a firewall that automatically scans for malware.
IObit Advanced SystemCare Performance Monitor
IObit Advanced SystemCare Performance Monitor optimizes the performance of your computer. It includes several features that help you to boost your PC's performance, such as Turbo Boost, which shuts down unneeded programs, services, and processes. It checks the Windows Firewall and the security settings on your computer to determine whether your system is vulnerable to malicious software. Furthermore, the app/extension cleaner lets you remove malicious extensions and apps from your computer.
The dashboard includes a button that starts a full scan of your computer. Afterwards, it suggests fixes for any problems it has detected. It also scans for vulnerabilities in your system and checks if it has any spyware.
It also has a Software Updater that lets you know when your PC needs software updates.
Pros:
RAM and browser optimizations
Performance monitoring
Registry fixer
Innovative Design
Cons:
Uses a lot of PC resources
Display many ads
Free version is very limited
AVG PC TuneUp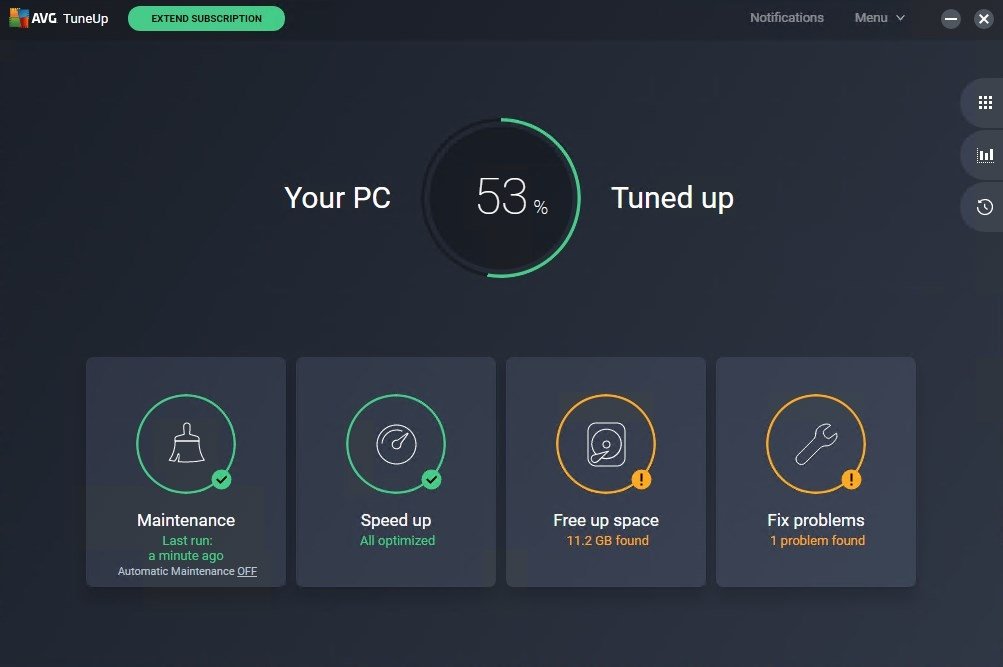 AVG PC TuneUp is a software suite that helps you optimize, configure and manage your computer system.
Tools
AVG PC TuneUp performs live optimization, shuts down background programs, and scans your hard disk. It also checks for errors and removes duplicate and broken files. Additionally, it cleans the system cache and logs and deletes unwanted files. Users can also customize the settings to enforce their preferences.
Performance Boost
AVG PC TuneUp can boost the speed and efficiency of your computer. The program includes many useful tools that you can use to optimize your computer and free up hard drive space.
It is also designed to help users uninstall unwanted software with ease. The program allows you to uninstall multiple programs with one click. It also checks the Windows Operating System Registry to eliminate unnecessary entries. Removing these entries will improve your PC's performance by reducing the number of errors and crashes. Another feature is its ability to clean up your hard drive of junk files.
Some features
It offers the Sleep Mode, which puts background processes and startup items to sleep when the computer is idle to reduce resource usage. Another feature is the Disk Cleaner that will repair system files, and will detect and delete useless files slowing down your system.
Pros:
Live optimizations
Innovative optimizations
Battery saver
Registry fixer
Innovative Design
Cons:
Very slow at executing tasks
Sometimes fails to detect hidden unwanted files
Free version is very limited
Avast Cleanup
Avast Cleanup uses patented breakthrough technology to clean your PC and free up disk space.
Review of Avast Cleanup Premium Pc Optimizer
Avast Cleanup Premium identifies and removes unwanted programs and files from your PC, optimizes the battery life of your PC and fixes serious computer issues. It can also keep your computer running smoother and faster by automatically updating programs and security measures. Another feature of the program is that it helps you put unwanted apps to sleep, allowing you to continue using your PC.
Avast Cleanup Premium also automatically updates the most important programs on your computer. The program can also automatically run cleaning tasks, which helps optimize the overall performance of your PC. It can also help improve the way that your programs cooperate.
Pros:
Defragmentation
Programs updater
Innovative design
Cons:
Very slow at executing tasks
Sometimes fails to detect hidden unwanted files
Free version is very limited
BleachBit
BleachBit is an open-source disk space cleaner, privacy manager, and computer system optimizer.
Features
The software comes with a user interface that is simple yet functional. It ships with a command line interface that is useful for headless operation or automation. However, you should be aware of its limitations. While it is highly reliable and easy to use, it cannot replace the skills and experience of a competent system administrator.
Linux-Friendly
BleachBit is a valuable system cleaner that can remove junk from your system. It can clean up any files produced by the operating system and installed applications. It comes with packaged versions for several popular Linux distributions, and you can install it yourself using a package manager. The program runs as either a regular user or root and can be used in various situations.
Privacy
The BleachBit Privacy tool is an open-source system cleaning utility that can help free up hard drive space while protecting your privacy. It is capable of eliminating corrupted registry files, and delete cache, internet history, and logs from your computer. In addition, it supports 90 applications, so it is an excellent choice if you want to keep your computer as private as possible.
Security
It has adware removal and privacy protection. Removes unwanted log files, cookies and Internet history with a system to prevent forensic analysis.
Security is a subjective term and depends on risk mitigation. While Bleachbit is one example of secure software, it is not foolproof. If a file is accidentally deleted, it may be recoverable. Still, not all data will be, including spreadsheets with financial and personal information and backup files.
Cost
In terms of price, BleachBit is free. However, the latter is better suited for IT professionals and moderate users. These individuals are experienced in computer maintenance and repair. They know how to fix various PC issues for the least amount of investment.
The software is also lightweight, requiring less storage space than most similar programs.
Pros:
Amazing tool for privacy
Permanent data removal
Many directories in the cleaner section
Free version is very extensive
Linux support
Cons:
No Windows optimizations
Old design
Glary Utilities

Glary Utilities is a collection of tools for maintaining a PC. It includes Restore Center, File Encrypter, Auto Care, and Registry cleaner.
Restore Center
The Restore Center feature provides various features to clean up your system. You can choose to scan for viruses and malware and also decide to remove browser cookies, temporary files, and trackers. The tool also offers disk repair and registry optimization.
If you've accidentally removed a file, you can quickly restore it using the Restore Center feature. To access it, click on the Menu icon at the top right corner of your screen and select "Restore Center." On the window that appears, click the Undo Changes tab and select the file you want to restore. Be sure to click "Restore" if you don't want to delete it, as this prevents future backups from happening.
File Encrypter
This application uses the Blowfish algorithm to encrypt your files. It even lets you create a .exe file for decrypting files. It also has an auto-maintenance feature.
Auto Care
Glary Utilities Auto Care offers a variety of features. These include a one-click optimization tool, deletion of browser cookies and trackers, and disk repair. It also cleans the registry and fixes errors.
The program's Control Panel provides quick access to the startup manager and allows you to disable autostart entries. The professional edition also offers "1-Click Maintenance," which combines most of the toolkit into one convenient program. After selecting an area, Glary will scan and fix it and provide detailed results. It also offers manual options for troubleshooting specific issues.
Registry cleaner
While a registry cleaner with Glary Utilities will not fix every type of error in the registry, it can optimize the performance of your computer. It also comes with over 20 system utilities that you can use to tweak your PC and make it run faster.
File Shredder
The Glary Utilities File Shredder is an excellent tool for erasing data. Its features include password-protected encryption and the ability to add files and folders for erasure manually. It even has a feature that allows you to select a specific number of deletion attempts before a file is permanently deleted.
Context Menu Manager
Context Menu Manager in Glary Utilities lets you add and remove actions in the right-click and context menu. You can also customize the context menu to include any Ribbon command. Ribbon commands are handy if you want to add actions to the context menu that aren't typically found in the Ribbon menu.
Pros:
Many functional tools
Anti-Malware included
File encryption included
Registry fixer
Permanent data removal
Cons:
Doesn't have good optimizations
Old design
PrivaZer

PrivaZer is a system registry cleaner that can also clean USB devices. It has a wide range of features.
Cleans up traces of your activities
Suppose you are concerned about the security of your online activities. In that case, you may consider using a privacy tool such as PrivaZer. This tool can help clean your internet cache files, download history, and cookies. Cookies are small text files that websites save when you visit their site. These files can help recognize you when you visit a specific site, keep you signed in, and remember your preferences.
PrivaZer takes quite a long time to set up. You'll have to click through more than a dozen screens to complete the process. Once you've finished, you can wipe your computer history and save your settings.
Scanner
PrivaZer has many different options, including schedule scanning and automatically scanning your computer on a specific date and time.
The scanner will perform comprehensive scans of the most critical areas of your PC. It will clean out unused desktop shortcuts and browser cookies and scan for and delete useless start menu files. Moreover, it will search for and remove previous versions of Windows.
Another helpful feature of the PrivaZer scanner is the ability to clean external devices connected to your PC. It can clean your USB drives as well as the system registry. The advanced options screen allows you to specify how deep the clean should be. For example, it is possible to scan the C Drive multiple times, and it can clean USB devices up to 35 times.
Hibernation mode
Disabling hibernation mode can free up a large amount of storage space. Hibernation mode can take up a large amount of space and pose a significant security risk. This application can easily disable this feature and clean out the leftover files.
Pros:
Amazing tool for privacy
Permanent data removal
Free version is very extensive
Cons:
Doesn't have good optimizations
Doesn't have good cleaning paths
Old design
Comodo PC TuneUp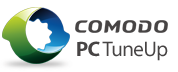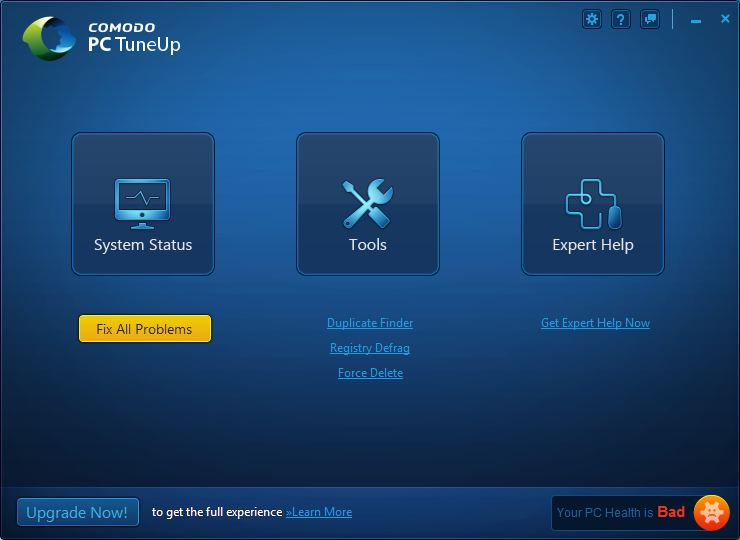 Comodo PC TuneUp is a free program that can improve the performance of your computer. It scans your system for errors and optimizes boot-up times. It also offers SafeDelete, an excellent feature for safely deleting files.
Comodo PC TuneUp Bundle
Comodo PC TuneUp is bundled with many tools that analyze system errors and read/write activity on the hard drive. It also scans the PC for spyware and malware and offers the option to delete unnecessary files.
Comodo PC TuneUp comes with a malware scanning module. Unfortunately, the malware scanning module slows the program significantly and may not work with some programs. Furthermore, malware scanning is not a replacement for full-fledged antivirus defense.
Comodo PC TuneUp is also bundled with many useful utilities that improve the performance of Windows. It can repair corrupt registry files, remove junk files, and clean out unnecessary programs. The free version offers essential PC maintenance tools. In contrast, the paid version has advanced tools for eliminating system errors and maintaining system security.
It scans Windows for errors
Comodo PC TuneUp scans your computer for errors and provides solutions. The software analyzes Windows event errors, the running applications, and the amount of data read or written to the hard drive.
Additionally, it scans for spyware and malware. The software also finds unnecessary files and deletes them.
It optimizes the boot-up time
Comodo PC TuneUp is a handy clean-up utility that optimizes your PC's boot-up time and other performance issues. It works by scanning your computer for registry errors, unwanted files, and unnecessary startup programs and then provides a report with suggested fixes.
Pros:
Customized scans
Registry fixer
Spyware and malware scanning module
Windows event errors analyzer
Simple interface
Cons:
Doesn't have good optimizations
Free version is very limited
Sometimes bugs out
Old design
iOLO System Mechanic
iOLO System Mechanic is a software that optimizes your PC's performance, detects and removes malicious software and protects your privacy.
iOLO System Mechanic is a performance optimization tool
Iolo System Mechanic is a system performance enhancement tool for Windows that will fix your PC's slow speed. Once installed, the software will scan through your system and clean up over 50 different types of junk files. It will also perform defragmentation and optimization, and it can even help you clean up your system's registry.
Iolo System Mechanic can defragment data files to speed up disk read/write. It also features a program accelerator which realigns programs on your hard drive. Realigning these files allows your PC to run more smoothly and experience less lag.
The software also includes a deep cleaning mode that flushes your system's memory capacity and only reloads the needed programs.
It cleans up your system
You can run a fast scan or a deep analysis. The deep analysis scan will reveal issues with your system's registry, security vulnerabilities, data-sharing services and optimize your CPU. If you choose a quick scan, it will scan your system automatically. Afterwards, you can view the results and decide whether to repair or leave it as it is.
The program also features an advanced uninstaller feature to remove unwanted software and leftovers. It also helps you find and remove unwanted startup programs and Windows junk files. You can even opt to hide personal data by enabling the privacy shield feature.
It detects malware
System Mechanic has a simplified user interface and can detect malicious software from various sources. Its security optimizer feature can detect and repair security flaws, protecting your PC from hackers. It also has a network device scanner to find potentially dangerous devices on your network.
The iolo System Mechanic Ultimate Defense is compatible with Windows devices, including tablets and laptops. It requires a working internet connection, a minimum of 270MB of free hard disk space, and 512 MB of RAM or more. Lastly, you must be connected to a Wi-Fi network to activate the program and receive updates for its real-time malware scanner.
It protects your privacy
The feature Privacy Shield will disable Windows' phone home feature and keep your location private. By default, this feature is enabled.
It also offers a module called Privacy Guardian which will block ad trackers and fingerprinting software from logging your online activity.
The latest System Mechanic Ultimate Defense version has even more privacy-protecting and security features. It provides a better overview of the current system and lists processes hogging most system resources. This new version also supports IoT devices prone to hacking and DDoS attacks. The new Network Scanner can help protect your home from these threats.
Pros:
Protect online privacy
Backups Windows 10
Defragmentation
Registry fixer
Clears hidden unwanted files
Cons:
Doesn't have good optimizations
Free version is very limited
Cluttered and old design
Kromtech PCKeeper
Kromtech PCKeeper offers 14 tools in one, with a wide range of features, including advanced data management and human assistance.
Freeware
PCKeeper is a Windows PC optimizer software by Kromtech that fixes various issues on your PC, including viruses, malware, and security vulnerabilities. It offers customized fixes for each customer, and it also includes an anti-theft feature.
The software also features a "Find and Fix" feature that sends a snapshot of your PC's programs and settings to Kromtech experts. They then evaluate the snapshot and advise you on any tweaks you need to make. Another helpful feature is the "Fix issue automatically" button. Suppose you cannot fix an issue manually, you can click the "Fix Issue Automatically" button, and Kromtech will take care of it automatically.
PCKeeper also includes antivirus protection and PCKeeper Live. These features help you monitor what's on your computer, such as adware and spyware, including malware scans, cleaning up the hard drive with utilities, and uninstalling unwanted programs.
Speed of system scans
Kromtech PCKeeper can scan a whole system and identify a wide range of threats. Its detection ability is good, but its slow scanning speeds cause some problems. It also consumes a lot of RAM, which is not a good sign.
A complete system scan may take longer if your computer has several hard drives or partitions.
Reports sent to PCKeeper laboratory
The software provides a toll-free telephone number for live chat support. You can call or email PCKeeper's support team if you have any questions or concerns. However, remember that your time zone may play a role when you get a response. If you live in Europe, the support team may not answer your email as soon as you would like, but chat support may be available at any time.
Pros:
Anti-theft feature
Simple interface
Permanent data removal
Known for good support
Cons:
Doesn't have good optimizations
Free version is very limited
Doesn't release many updates
Old design
Wise Disk Cleaner

Wise Disk Cleaner detects more than 50 junk files on your computer and scans your SSD drive for CHK files.
Detects over 50 types of junk files
The software can detect over 50 types of junk files and remove them quickly and safely, freeing up valuable pc space and increasing your computer's performance which will be important for the Windows OS.
It also offers features for recovering deleted files and defragmenting your hard drive. You can even specify where the program should search for junk files. You can search the entire hard drive, a particular partition, or individual folders.
Detects SSD drives
Wise Disk Cleaner can detect SSD drives and perform defragmentation of all partitions. Defragmentation improves the overall performance of your computer. Wise Disk Cleaner is also able to see and analyze external storage devices. It also warns you when an SSD is detected so that you can take necessary action immediately.
It cleans Internet histories, cache files, cookies, and other browser traces. Additionally, it can remove other traces left by Windows.
SSDs are more expensive than HDDs and require extra care. Regular defragmenting can cause damage to the drive, which will affect your files. Files should never fill SSDs more than 75% of their capacity. SSDs are built to be durable, but overfilling can damage the drive and slow down its performance.
Detects .CHK files
CHK files are a type of hidden file. In Windows, these files are not visible. If you accidentally delete these files, you may lose secure data. If you want to restore them, you can use a file recovery tool. Alternatively, you can use a virus cleaner to keep your computer clean and stable.
The free version of Wise Disk Cleaner detects .CHK files and offers removal options for these files. However, it is slow and has some risks. You should be aware of these risks before downloading and using this program.
Reorganize fragmented data
Another feature of Wise Disk Cleaner is its ability to analyze and reorganize fragmented data. Your hard drive can become fragmented with time, which can cause your computer to run slower. This software is thorough and can rearrange fragmented data.
Pros:
Detects .CHK files in SSDs
Organize fragmented data
Many directories in the cleaner section
Cons:
No Windows optimizations
Old design
Conclusion
Definitely, in 2022 if you want to optimize your PC, you need a Windows optimizer that is up to date and releases new patterns since Windows changes a lot through the years.
MWSoft promises a good value for what you pay, and we are the first ones looking for innovation and customer satisfaction. (You can see our Trustpilot reviews).
If you want to take a look at MWSoft, click here.
---
Some frequently asked questions
Does Windows 10 have an optimizer?
The Windows system by default does not have any optimization software.
What is the best optimizer for Windows 10?
The best Windows PC optimization software that we recommend is MWSoft, it's one of the top PC cleaning and PC optimizers software.
How do I make Windows 10 optimize faster?
We recommend that you change Windows settings, but you should also try some free PC optimization software that will definitely help you increase system speed at first.
What is the best free optimizer for Windows 10?
The best free pc optimizer software we recommend you start with is MWSoft, as their free plan has no limitations and will help you increase your PC speed.
Is there a Windows 10 Optimizer?
Yes, there are many PC optimization tools and also free PC cleaners, we recommend you MWSoft as their free plan has no limitations and will help you increase your PC speed.
How do I completely optimize Windows 10?
We recommend you look at the best pc optimizer software MWSoft,as it will have the best settings already built in and it will improve your gaming and system performance.
Does Windows 10 have a PC Cleaner?
The Windows system by default does not have any PC cleaner software. But MWSoft is the best free PC cleaner, it's a free software and does now have any limitation.
Which Windows Optimizer is best?
The best Windows PC optimization software that we recommend is MWSoft, it got a free edition and it will definitely improve your computer's speed.